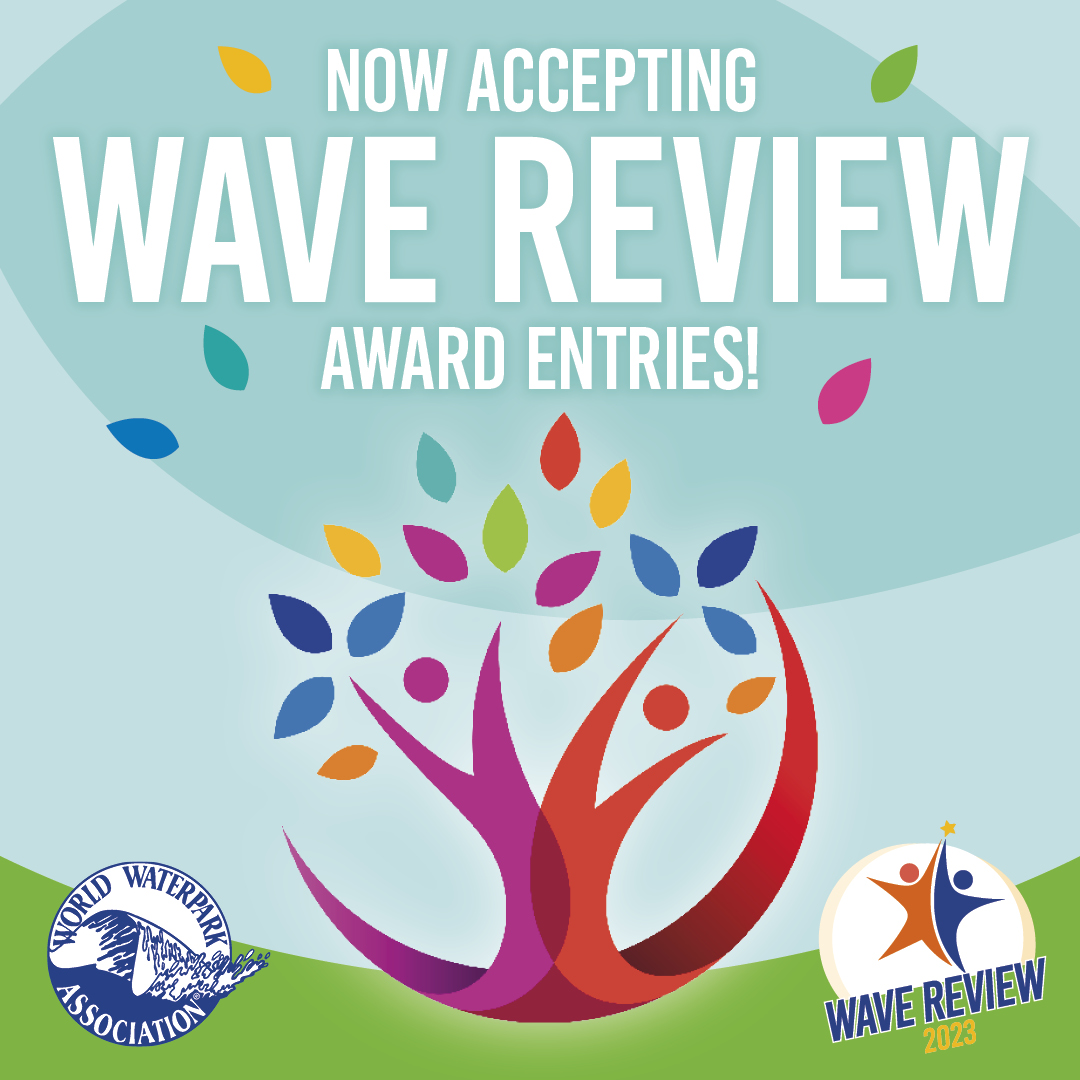 Receive the acclaim and professional recognition you deserve for your advertising and promotional items. It's your chance to earn an award of excellence and well-deserved accolades from marketing professionals working outside of the industry. You may choose to submit work in 12 different marketing categories, including brochure, email campaign and website. There is no entry fee.
Download entry guidelines and entry form today. The submissions process is NOW open, the deadline to submit entries is August 25, 2023.
Winning work for the 2023 Wave Review Awards will be recognized during the WWA 43rd Annual Symposium & Trade Show in New Orleans, Louisiana, U.S.A.. You must be a current WWA member to be eligible for a Wave Review Award. (Current membership dues must be paid in full at time of receipt of entry.)
Congratulations to last year's winners! Click here to be taken to the Wave Review Awards page to find a list of last year's Wave Review Competition.
Full-color waterpark tv and radio commercials, contributed by WWA members, are available for current WWA members to download at no charge. Don't miss out on this special opportunity to review successful marketing techniques used in the waterpark industry. Click here to be taken to the download page.