WWA Show Venue Update Following Hurricane Irma: While we know many of our members in Florida are still dealing with power outages and clean-up efforts, we feel very fortunate to report that our show venues escaped major damage. Our headquarters hotels, the convention center and our Annual Reunion Party host, Rapids Water Park have all reopened. The Palm Beaches are back to business as usual and we are confident that show attendees will have a seamless experience traveling to West Palm Beach.
Experience "The Best Of Everything" In West Palm Beach!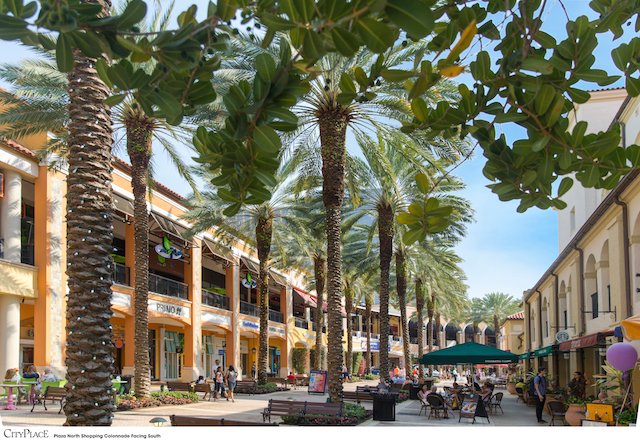 The WWA's thirty-seventh show will take you back to a host city known for its sunny skies and amazing weather. Exquisite shops, fine dining, Broadway-quality shows, a world-renowned art museum and more–this is what awaits you in West Palm Beach. Located along Florida's Atlantic Ocean Coast, West Palm Beach offers year-round excitement within easy reach of smooth-sand beaches and some of the nation's most enticing waterways. And downtown West Palm Beach is home to four retail and entertainment districts: Clematis Street, CityPlace, Northwood Village and Antique Row. These vibrant pieces of the city are lined with fashionable bars, nightclubs, boutiques and collectables.
The two main venues for everything taking place at the WWA Show are the Palm Beach County Convention Center and the Hilton West Palm Beach hotel, which are located next door to each other. The WWA Registration Desk, the exhibit hall and most educational sessions will be located at the Palm Beach County Convention Center, while networking events will be held offsite. Addresses for both properties are as follows:
Palm Beach County Co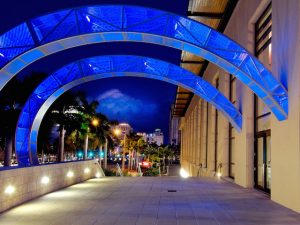 nvention Center
650 Okeechobee Blvd.
West Palm Beach, FL 33401
Hilton West Palm Beach
600 Okeechobee Blvd.
West Palm Beach, FL 33401
Discover the Palm Beaches!
Your time at the WWA Show will be packed with learning and networking opportunities, but why not plan to come a few days early or stay a few days after and enjoy some of what makes West Palm Beach and the surrounding Florida hot spots so appealing? You'll find plenty to do from golfing to shopping to museums to boating to taking a tour of local breweries. Here are a few highlights:
Beaches, Waterways & Marine Activities
The 47 miles of Atlantic coastline and countless waterways offer no shortage of liquid assets in The Palm Beaches. The range of on- or in-the-water activities are endless, with fishing, diving, snorkeling, sailing, paddle-boarding, canoeing, kayaking, jet skiing, boating, yachting, to name a few. With an average annual temperature of 78 degrees and ample Florida sunshine, this enviable sub-tropical climate provides an ideal environment for year-round outdoor aquatic fun. Close proximity to the Gulf Stream also means comfortable ocean temperatures, making the Atlantic waters warm for bathers and extra clear for divers.
Year-Round Nightlife
Once the sun goes down, the night comes to life with activities for all ages. From the hottest dance clubs and rooftop bars, to free waterfront family movie nights and evening street festivals, the districts light up with a number of entertainment options for couples, singles and families. Downtown West Palm Beach's Clematis Street, Waterfront Commons and CityPlace, all showcase free live music, outdoor events and street parties throughout the week, all connected by a free trolley.