WWA Show Venue Health & Safety Update
The World Waterpark Association's annual show has always been the water leisure industry's most important place to share meaningful conversations, celebrate successes and craft solutions to whatever challenges that we might face. This year, navigating the uncharted waters presented by the global COVID-19 pandemic has made it even more clear why our member community is so important.
For the past few months, we've focused on providing you with trustworthy resources and educational programs that you could use to formulate the most effective reopening plans for your facilities. Based on the thousands of visits we've seen to our COVID-19 Resources pages on Waterparks.org and the record turnout we've had to our more than a dozen webinar programs, we know that you are listening and looking to us to be leaders moving our industry forward.
Over the past few months, we've been monitoring the latest recommendations provided by the Centers for Disease Control and Prevention (CDC) and the World Health Organization (WHO), along with the latest guidance on reopening from state and local officials. We also been working diligently with our partners at Caesars Entertainment Corporation to establish the safety measures that will be put in place at Harrah's Las Vegas and the Caesars Forum Conference Center to make your show experience the safest it can be during this time.
Here are some of the safety measure that you can expect to see this October:
Hand sanitizers or hand washing stations will be available throughout the convention center hallways and outside of all scheduled or occupied meeting rooms.
There will be frequent cleaning and sanitizing of public areas, with attention paid to high-touch points.
Entry doors will be set in an open position to reduce guest contact with hard surfaces.
WWA Registration will be set up at multiple stations to maintain social distancing.
Seating in meeting rooms and at banquet tables will be spaced apart to create social distance.
To review Caesars Entertainment's full Health & Safety Protocols for Groups and Meetings, click here.
As our implementation planning changes, we will continue to communicate with our Las Vegas partners to make further adjustments and additions to the plan. Updates will be provided here and communicated to attendees as needed.
The WWA Show turns 40 in Las Vegas in 2020!
The 40th Anniversary World Waterpark Association Show will take place at the all new Caesars Forum Conference Center and Harrah's Las Vegas in Las Vegas, Nevada, U.S.A. This is a city that in 2018 welcomed more than 42 million people thanks to its ability to deliver high quality entertainment with a ton of glitz and glamour. This one-of-a-kind destination offers the grandest hotels, the biggest stars in entertainment, the highest caliber of award-winning chefs and master sommeliers, and, of course, the brightest lights.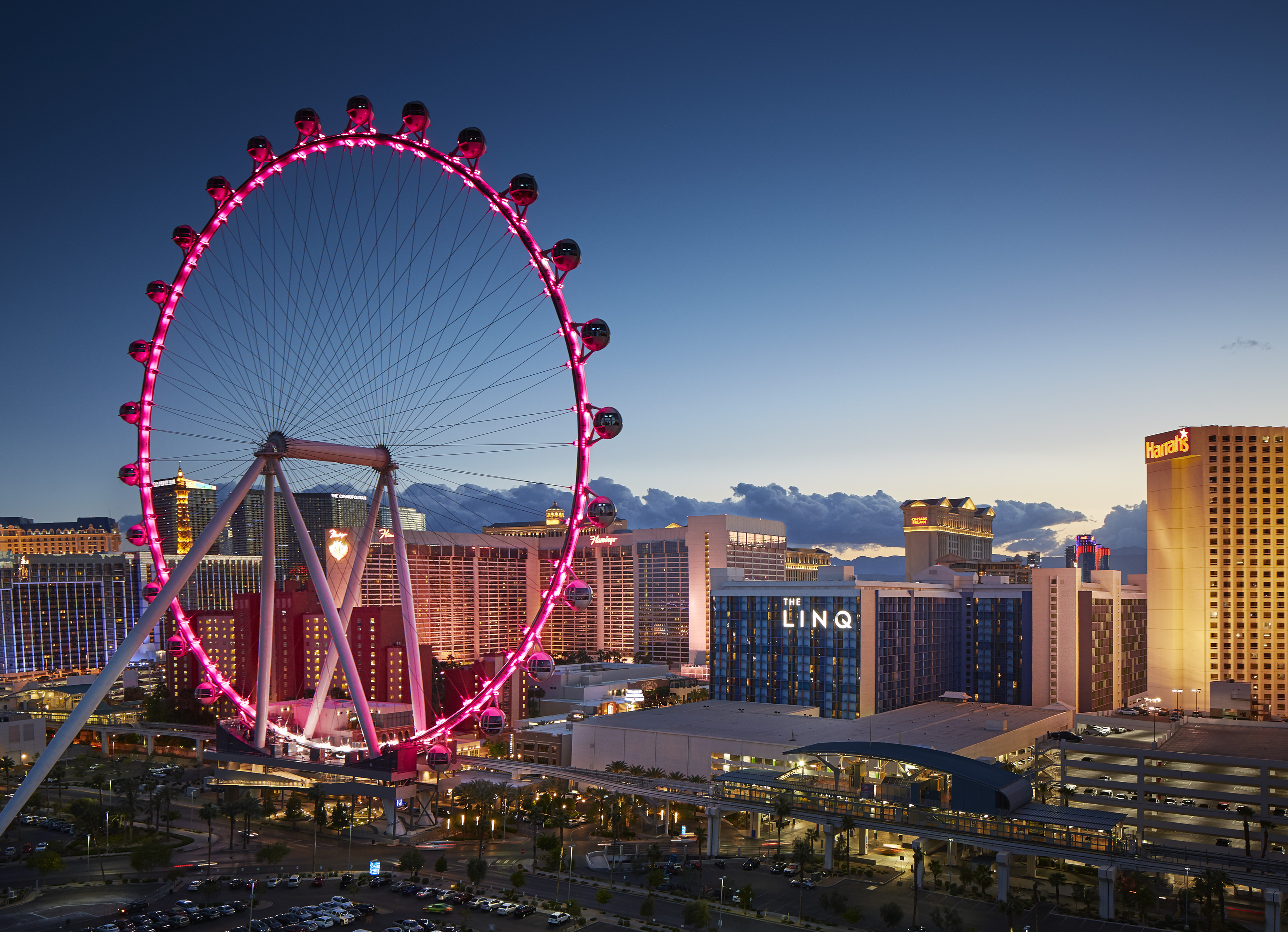 There are many reasons why Las Vegas commands the title as "The Entertainment Capital of the World." Some of the world's most exciting and versatile entertainers perform here including Jennifer Lopez, Gwen Stefani, Aerosmith, Janet Jackson and so many more.
Plus, we're headquartered at Harrah's Las Vegas, which is centrally located in the heart of the Las Vegas Strip. You'll find that our headquarters hotel has an endless array of entertainment options that permeate the property. The fun starts outside at Carnaval Court, a rollicking outdoor bar featuring live bands and flair bartenders. There's also no shortage of award-winning restaurants, like Ruth's Chris Steak House, The Oyster Bar, Toby Keith's I Love this Bar & Grill and casual dining.
Get your team ready for the WWA Show, October 6-9, 2020.
Ride the Las Vegas Monorail
When you're ready to explore all the sights and sounds of Las Vegas, a monorail station for the Las Vegas Monorail is located at The LINQ Hotel & Casino, which is adjacent to Harrah's Las Vegas. With stops at Caesars Palace, Paris, MGM Grand, among others, you'll be able to get to all of the best hot spots along the Strip within a few minutes. Visit http://www.lvmonorail.com for more information.