Join us for our 41st Annual Trade Show in San Antonio, Texas!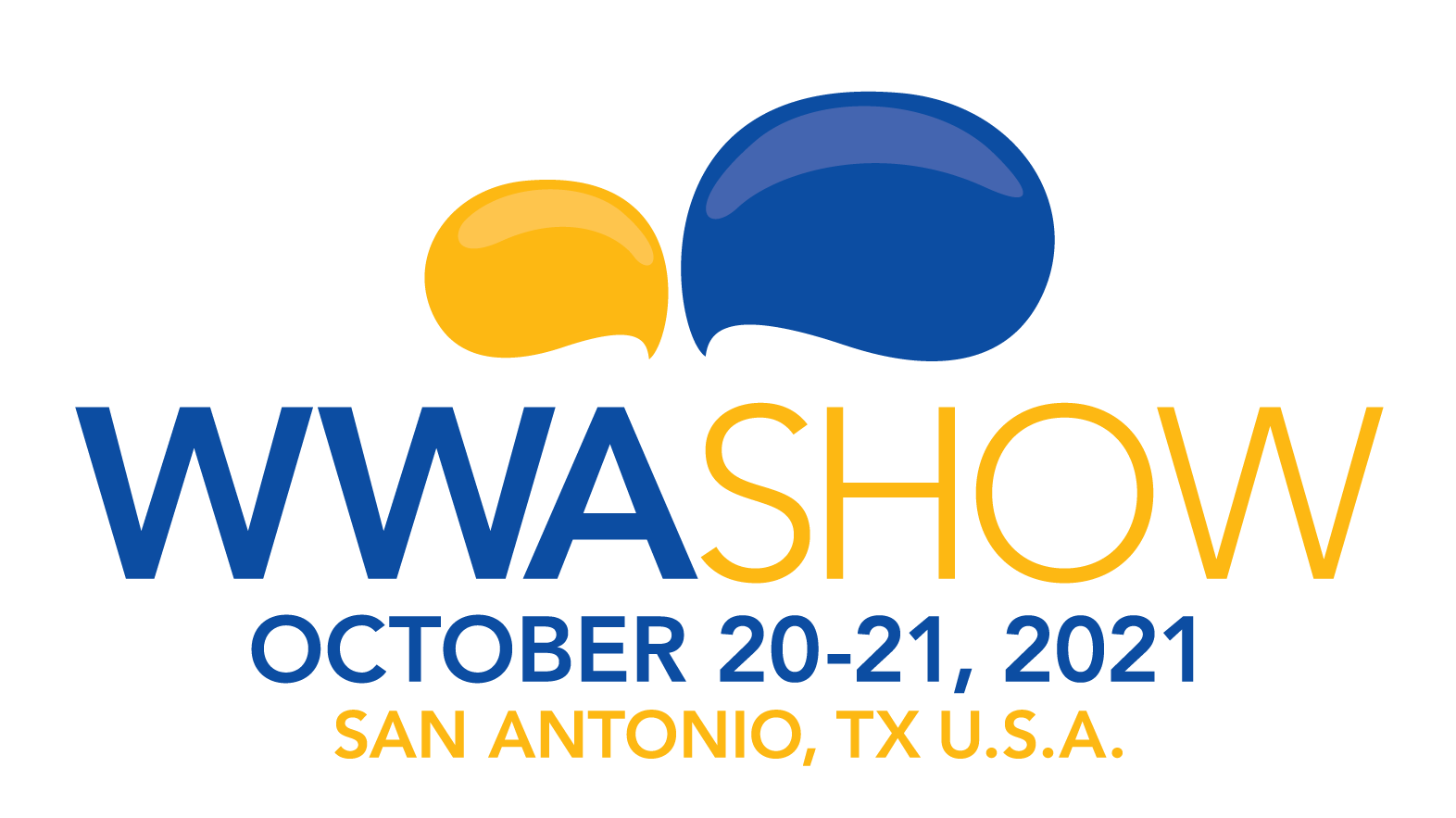 Exhibitor Setup:
Oct. 19, 8:00 am – 10:00 pm
Oct. 20, 8:00 am – 12:30 pm
Trade Show Hours:
Oct. 20, 12:30 pm – 6:30 pm
Oct. 21, 11:00 am – 3:30 pm
Meet waterpark and resort owners and developers at the WWA's 41st Annual Trade Show at the the Henry B. Gonzalez Convention Center, Oct. 20-21, 2021.  Exhibiting has never been easier.  We work hard to create a friendly, relaxed, and organized atmosphere.
We take great care of our exhibitors by providing lunch on the tradeshow floor on day one, and entry to parties/receptions for two members of your staff.  Each 10' by 10' booth is $1,795 with a 50% deposit requested at the time of initial reservation.
No educational sessions compete with the hours for this two-day trade show!
Exhibitors will be provided with a post-show attendance list for follow-up after the show.
Each 10′ x10′ booth fee includes registration for two of your staff members.
Feel free to contact Patty Miller with any questions you may have about the WWA, our trade show or the waterpark industry!
Patty Miller: 1-913-381-6734, or email patty@waterparks.org.
For this year's exhibiting information Click Here!
Become a WWA Supplier Member!
Membership to the World Waterpark Association offers tremendous benefits and is a great way to expose your company into this booming industry.  Click here  to review member benefits and to join the WWA.