The Chris Stuart Emerging Leaders Scholarship Program is meant to give individuals who are under 35 and have less than 5 years in the water leisure industry in a non-managerial position at a seasonal or year-round facility or are students enrolled in college the opportunity to attend the WWA Show at little to no cost to them.
This scholarship is named in honor of Chris Stuart, a WWA Hall of Fame member who was known for his kindness and generosity in mentoring those who worked for him and were coming up in the industry. Stuart's prolific career included time at parks and companies located throughout the world, as well as service as a member of the WWA's Board of Directors and he was a recipient of multiple Board Awards. To learn more about Stuart and his contributions to the industry, click here to watch a video.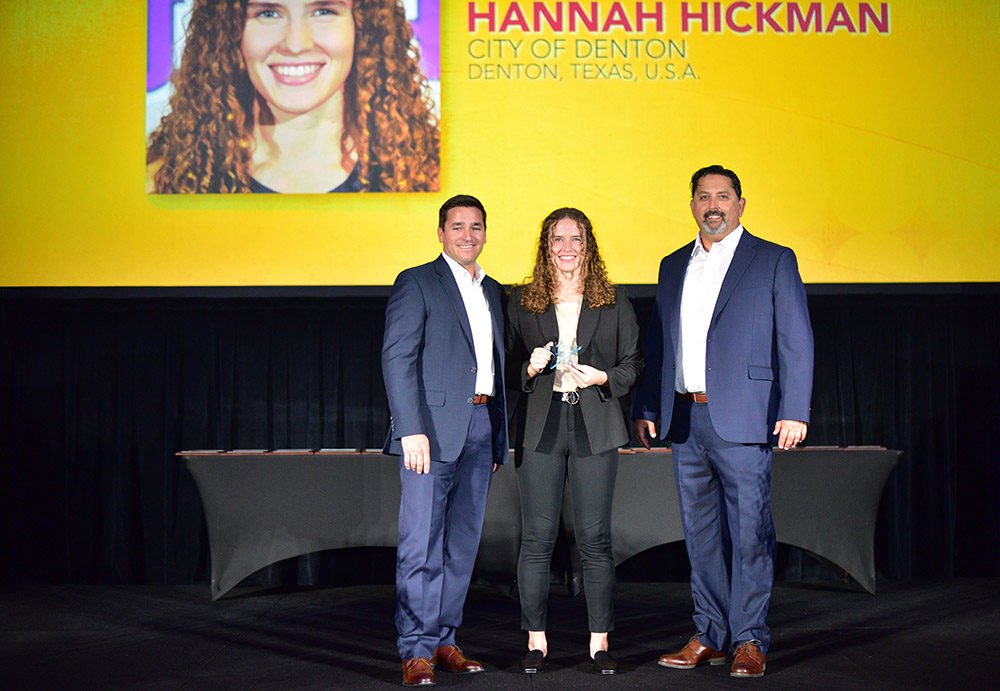 Applications for the 2023 scholarship program are NOW being accepted. To review the submission process and download an application, click here. The deadline to submit is August 31, 2023 extended to September 5, 2023.
One scholarship will be awarded in 2023. The recipient of the scholarship will receive a plane ticket to travel to the WWA Show (Up to $800 value), three nights covered at the headquarters hotel (Up to $900 value), a $75 food and incidentals per diem for up to four days (a $300 value) and a complimentary Symposium Package registration ($599 or most current price).
Should a recipient be unable to attend, the scholarship will pass to another candidate. There is no cash value for this scholarship and is only intended to allow a recipient to attend the WWA Show.
As part of the scholarship program, the recipient will gain access to:
40+ breakout sessions held Oct. 25th through the 27th
both days of the Trade Show, including lunches served on Oct. 25th & 26th
the Annual Reunion Party on Oct. 25th
the Keynote Sessions on Oct. 26th & Oct. 27th
the Opening General Session on Oct. 25th
The recipient will also be introduced to industry leaders and dignitaries and recognized during the Opening General Session.
To qualify for this scholarship, you should be:
Under 35 years of age
Working in a non-managerial position at a seasonal or year-round waterpark, pool or aquatic center or attending college as a full-time student.
Being a current Emerging Leaders Members is not required in order to apply for the Emerging Leaders Scholarship, however current EL Members will be given first consideration. Click here to learn more about the EL Membership or to join.
For answers to questions or for assistance with registration, please call +1-913-599-0300.
Prior Year Recipients:
2022 full scholarship recipient:  Hannah Hickman, (pictured above in the middle), City of Denton Parks & Recreation
2021 full scholarship recipient: Lindsay Hope, Ocean City Waterpark
2020: This program was not available in 2020 due to the pandemic
2019 full scholarship recipient: Brittany Davis, Rapids Water Park
2018 full scholarship recipient: Amanda Price, The Walt Disney World Company
2017 full scholarship recipient: Marc Colon, Camelback Lodge & Aquatopia Indoor Waterpark
2016 full scholarship recipient: Jacob Herzog, Splash Kingdom Family Waterpark
2015 full scholarship recipient: Justine Green, Hurricane Alley Waterpark
2014 full scholarship recipient: David Guida, City of Summit Family Aquatic Center
2013 full scholarship recipient:  Justin Blair, Geyser Falls and Clearwater Key Water Theme Park.