The REAL ID compliance date is May 7, 2025
The Department of Homeland Security has announced that it is extending the enforcement deadline for the REAL ID Act to May 7, 2025. By this date, not only must all states be issuing Real ID-compliant licenses or IDs, but individuals must also have visited their state's driver's licensing agency and obtained a REAL ID compliant card, or acceptable alternative such as a U.S. passport, if they wish to fly on commercial aircrafts or access federal facilities.
Before you travel to the WWA Show in October 2025, we encourage you to confirm that your state-issued driver's license is REAL ID compliant. REAL ID-compliant cards will have of one of the following markings on the upper top portion of the card. If the card does not have one of these markings, it is not REAL ID-compliant and won't be accepted as proof of identity in order to board commercial aircraft.

Here is a sample of a driver's license that has one of the markings showing that the ID is compliant. Please look at your driver's license to check if you have one of these markings: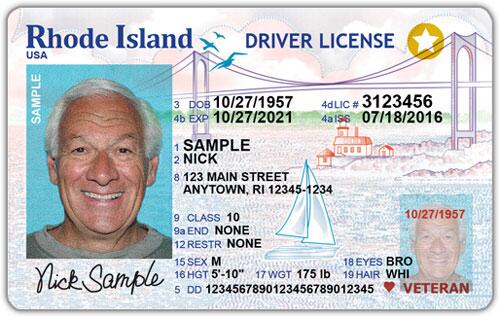 Background Information:
Passed by Congress in 2005, the REAL ID Act enacted the 9/11 Commission's recommendation that the Federal Government "set standards for the issuance of sources of identification, such as driver's licenses." The Act established minimum security standards for state-issued driver's licenses and identification cards and prohibits Federal agencies from accepting for official purposes licenses and identification cards from states that do not meet these standards. These purposes are:
Accessing Federal facilities
Boarding federally regulated commercial aircraft
Entering nuclear power plants