WWA Show Update Following Hurricane Irma: While we know many of our members in Florida are still dealing with power outages and clean-up efforts, we feel very fortunate to report that our show venues escaped major damage. Our headquarters hotels and the convention center have reopened and we anticipate that our Annual Reunion Party host, Rapids Water Park will reopen this weekend. While it's not quite business as usual throughout all of the Palm Beaches, things are moving in that direction each day and we are confident that show attendees will have a seamless experience traveling to West Palm Beach.
Stay At One Of Our HQ Hotels:
Staying at either of our fantastic headquarters (HQ) hotels provides you with two key benefits — First, you'll save $100 on your convention registration. Second, you'll be at the heart of all the action taking place at the WWA Show. The trade show, educational sessions, Keynote Sessions and Opening General Session all take place at the Palm Beach County Convention Center, which is located next to the newly built Hilton West Palm Beach and just a few minutes walk away from the West Palm Beach Marriott. Plus, we will provide complimentary transportation to the WWA Golf Tournament and offsite networking events for registrants who lodge at these Official WWA Headquarters Hotels listed here:
Additional Headquarters Hotels: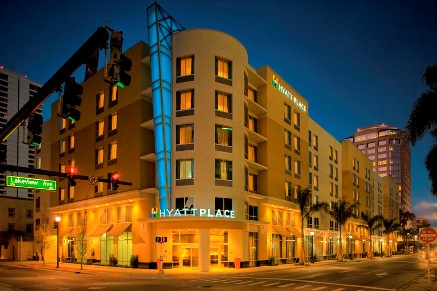 Hyatt Place West Palm Beach*
295 Lakeview Ave
West Palm Beach, FL 33401
Group Rate: $189 per night, plus tax
Group rates include: Complimentary hot Gallery Breakfast buffet, WI-FI access throughout hotel, discounted parking at $10 for 1 vehicle, $20 for additional vehicles and complimentary shuttle service within a two mile radius-based on availability.
Book your room online or call 1-888-HYATT-HP(492-8847). Please reference group code:  G-WWA7 when booking online. If calling, please ask for The World Waterpark Assocation 2017 rate.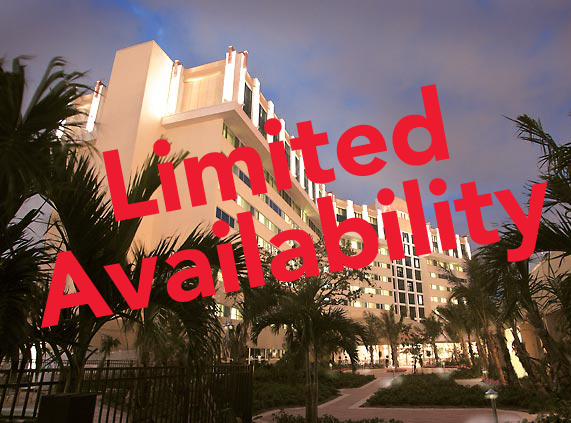 West Palm Beach Marriott*
1001 Okeechobee Blvd
West Palm Beach, FL 33401
Group Rate: $159 per night, plus tax
Book your room online or call +1-800-228-9290. Please reference group code: WWAWWAA\
Main Headquarters Hotel:

Hilton West Palm Beach*
600 Okeechobee Blvd
West Palm Beach, FL 33401
Group Rate: $165 per night, plus tax and includes in-room internet.
Book your room online or call +1-855-757-4985. Please reference group code: ZWWA.
Please note: Each reservation will be charged a first night's deposit at the time the reservation is made.
Beware of housing pirates who may contact you to book a room outside of the WWA block. These housing pirates are not affiliated in anyway with the WWA and could be a scam and/or require significant deposits with unreasonable cancellation policies. To take advantage of WWA group pricing and avoid Resort Fees (or reduced Resort Fees,) only book using the methods shown above using the WWA group code indicated.
*STAY AT WWA'S OFFICIAL CONVENTION HOTELS AND SAVE!
A $100 price break is offered on the Symposium Package for staying at the HQ Hotels listed above.