A Slice Of Vegas Paradise
That it's located on Paradise Road is fitting, as the Westgate Las Vegas Resort & Casino, our headquarters hotel for 2018, is a slice of Vegas paradise in itself. A block from the Strip and adjacent to the Las Vegas Convention Center, the Westgate is a true destination resort, treating 2.5 million guests each year to plush accommodations, a fine collection of restaurants and a dynamic gaming experience. The resort, which recently completed a property-wide $125 million renovation, has more than 2,900 rooms that feature opulent décor, wireless Internet service and spectacular views of the Las Vegas Valley. The host of guest amenities includes lighted tennis courts, a full-service health club and spa, beauty salon and a large, heated pool.
Staying at this fantastic headquarters (HQ) hotel puts you at the heart of all of the action taking place at the WWA Show. Education sessions, the trade show, Keynote Sessions — all will take place at the Westgate Las Vegas Resort & Casino. Plus, we will provide complimentary transportation to the WWA Golf Tournament and offsite networking events for registrants who lodge at the Westgate.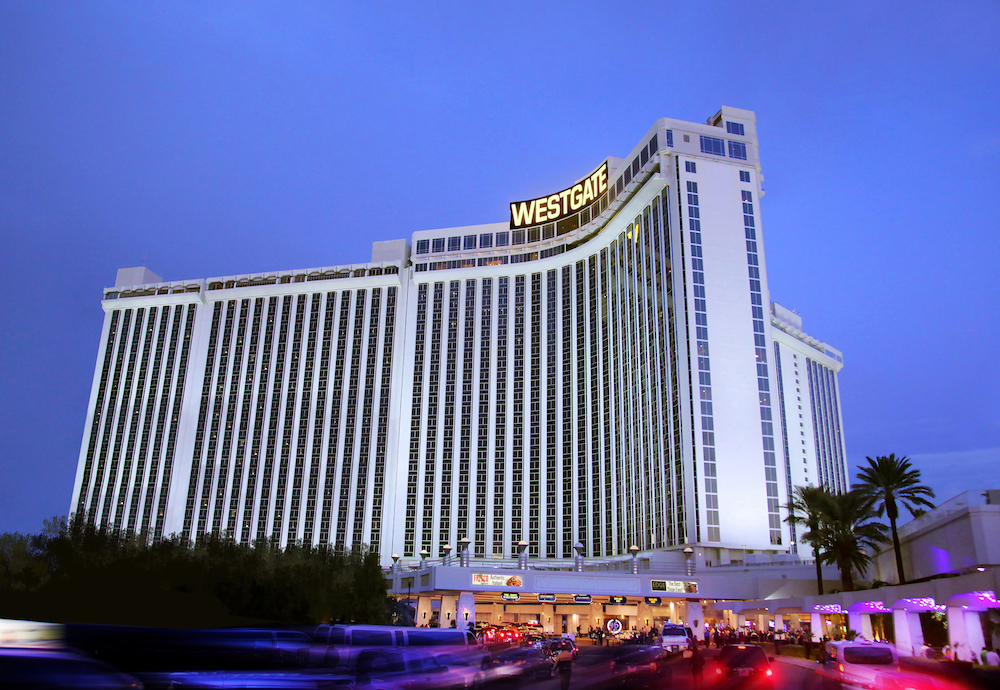 Westgate Las Vegas Resort & Casino
3000 Paradise Rd
Las Vegas, NV 89109
DEADLINE EXTENDED: WWA's room rate guaranteed through October 15th!
WWA room rate: $129 per night, which includes the resort fee. Plus, by booking within the WWA room block, you'll be reserving a Signature room at the Westgate. Signature rooms have been renovated and upgraded and will provide you with the best experience in the most convenient location. [Please note: if you book your room outside of the WWA block, you will be charged a resort fee of $33.99 per day.]
To book your room online, go to: https://aws.passkey.com/go/SWWA8R. Or call +1.800.732.7117 to book by telephone. Please reference group code: SWWA8R when booking.
Beware of housing pirates who may contact you to book a room outside of the WWA block. These housing pirates are not affiliated in anyway with the WWA and could be a scam and/or require significant deposits with unreasonable cancellation policies. A recent scam involves the collection of money by a booking company, but they never actually book a room for you at the designated property. Hence, you will not have a room waiting for you upon check-in. Please don't be taken in by these offers that seem like a good deal. The only way to be sure that you receive  WWA group pricing and to avoid Resort Fees is to book using the methods shown above using the WWA group code indicated.
In addition, please note that the WWA does not sell its mailing lists or member lists. If you are contacted by a company that offers our attendee list or member list, then this is a scam.