Staying at one of WWA's HQ hotels provides you with two key benefits — First, you'll save $100 on your convention registration. Second, you'll be at the heart of all the action taking place at the WWA Show. The trade show, educational sessions, Keynote Session and Opening General Session all take place at the Palm Springs Convention Center and the attached Renaissance Palm Springs Hotel.
WWA BLOCK ALMOST SOLD OUT!
Courtyard Palm Springs*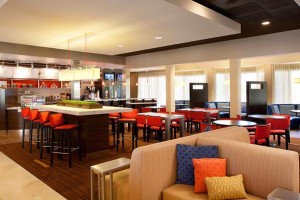 1300 Tahquitz Canyon Way
Palm Springs, CA 92262
Book A Room Online or Call Now!
Group Rate: $129 per night, includes guest room internet, free airport shuttle, eight minute walk to convention center and free shuttle to convention center leaves at 15 and 45 minutes after the hour. Free downtown shuttle. Renovated in 2013.
To reserve your room: Book online or call +1.800.321.2211, and request the group rate for "World Waterpark Association," or code "WWPN."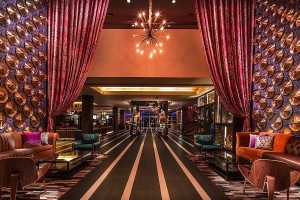 WWA BLOCK FILLED!
Hard Rock Hotel Palm Springs*
150 South Indian Canyon Drive
Palm Springs, CA 92262
SOLD OUT!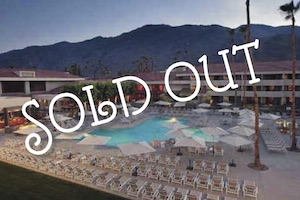 Hilton Palm Springs*
400 E Tahquitz Canyon Way
Palm Springs, CA 92262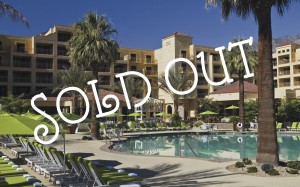 SOLD OUT!
Renaissance Palm Springs Hotel*
888 E Tahquitz Canyon Way,
Palm Springs, CA 92262
Beware of housing pirates who may contact you to book a room outside of the WWA block. These housing pirates are not affiliated in anyway with the WWA and could be a scam and/or require significant deposits with unreasonable cancellation policies. To take advantage of WWA group pricing and avoid Resort Fees (or reduced Resort Fees, only book using the methods shown above using the WWA group code indicated.
*STAY AT WWA'S OFFICIAL CONVENTION HOTEL AND SAVE!
A $100 price break is offered on the Symposium Package for staying at the HQ Hotels listed above.
WWA will provide complimentary transportation to the WWA Golf Tournament and WWA Wet 'n Wild Party for registrants who lodge at the Official WWA Headquarters Hotels listed above.