Tuesday, October 23
SAI StarGuard ELITE Lifeguard Instructor Workshop (Renewal)
9:00am to 6:00pm
Meeting Room: TBA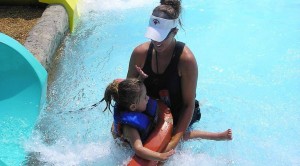 Learn how experiential learning theory can streamline your lifeguard training sessions, while maximizing skills development and retention, lifeguard confidence and lifeguard professionalism. This will be a blended learning experience combining an online course with an instructor-trainer led session for StarGuard Instructors seeking renewal credentials.
This course is for renewals only. Please contact sara@sai-intl.org for more information.
To register for this course, visit SAI's site here.
Tuition for this course: $180.00.