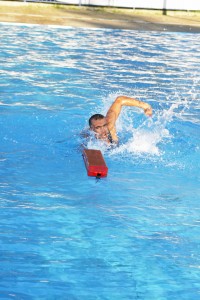 Original ILTP™ Instructor Training Dates: Three Days:  Sunday, Oct. 4: 10:00 AM – 7:00 PM; Monday, Oct. 5: 9:00 AM – 9:00 PM; Tuesday, Oct. 6: 9:00 AM – 7:00 PM
Renewal ILTP™ Instructor Training Date: One Day: Monday (Oct. 5):  9:00 AM – 9:00 PM
Course information: Jeff Ellis & Associates (E&A) will conduct this Lifeguard Instructor Licensing program at a location off site at a local client facility.  Facility details provided at the registration link provided below. Please note that due to facility water depth, this will be a shallow water instructor course. Ellis & Associates clients are invited to attend. Non-Clients may attend pending Training Center Status (Non-Clients please email juan.richards@jellis.com for information regarding Training Center Details and registration).
Prerequisites: Candidates must be at least 18 years old, able to swim 200 yards without resting using the front stroke of choice, tread water for 2 minutes without using arms and recover a 10-pound object from 10 feet of water. Candidates must have previously been trained as an ILTP™ Lifeguard or also purchase an ILTP™ Online passcode from E&A and complete the online course prior to the first day of class.
Registration Deadline: September 5. Late fees apply after Sept. 20th. Participants must register in advance to attend. Course may be cancelled if the minimum number of registrations are not received by deadline.  E&A will communicate with all registrants using provided contact information if the class is canceled three weeks from the start date of the course (travel arrangements should not be made until confirming that the course will meet minimum registration).
Please contact Juan Richards at juan.richards@jellis.com or by phone at 407-477-4469 for additional information concerning this class.
Tuition for this course is $425 for original training or $325 for renewal training.
To Register, go to the E&A website:
https://www.jellis.com/portal/course_list.php?catID=3&subcat=1&regID=4