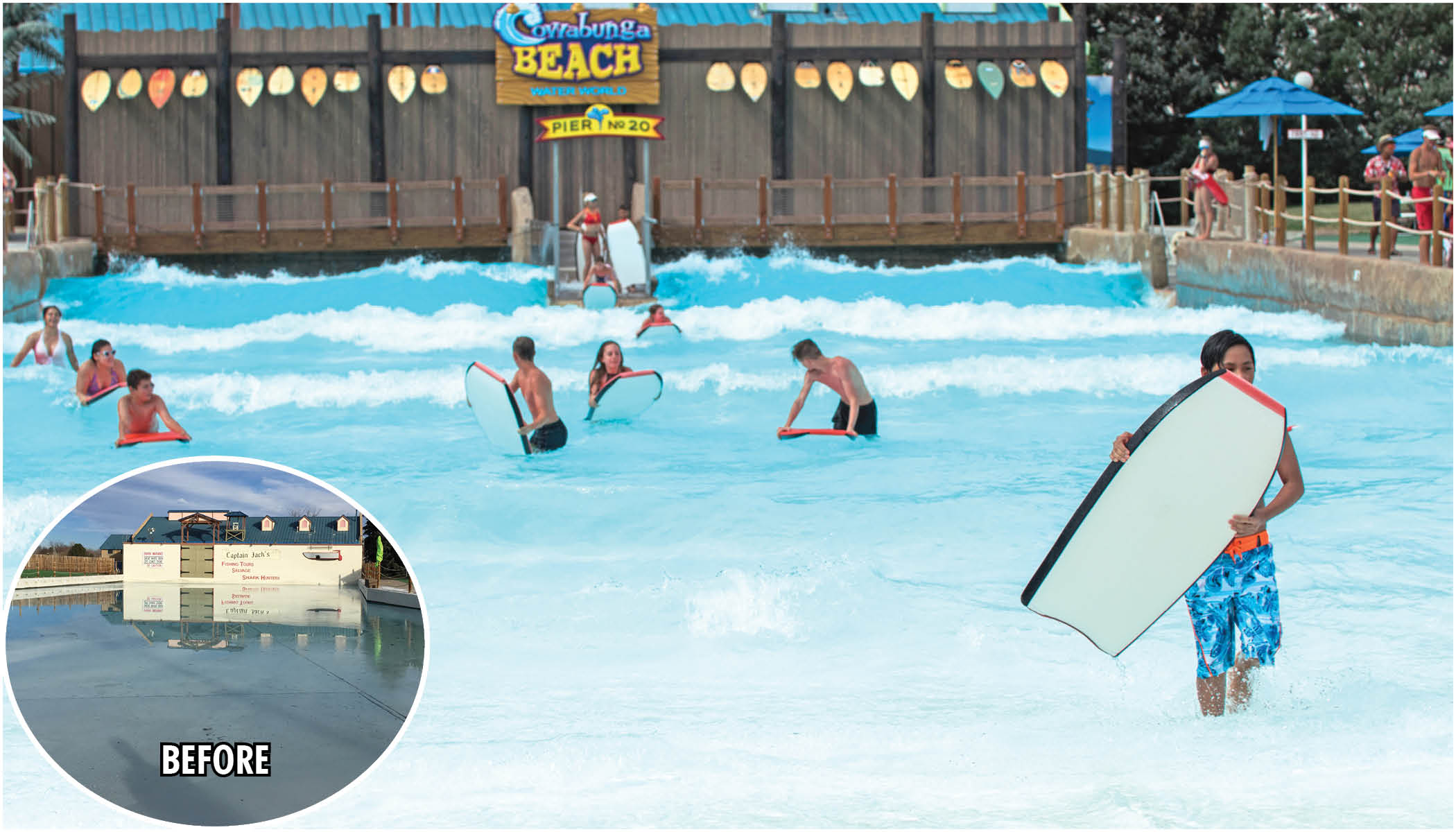 Keeping your attraction mix fresh is always top of mind if you are a waterpark owner or operator and as you begin making plans for the next new addition to your waterpark, consider how a renovation could be part of the equation.
When should you start considering a renovation? Is there a timeframe against this? The answer is no. You should always be considering a renovation project because they are typically a cost-effective alternative to building a new feature while still providing marketability and a refresh in an area of your park—which will in turn result in a better guest experience.
The reason these expansions can be cost effective is that you may be able to build within an existing foundation or have the ability to utilize those extra project costs, such as: filtration, mechanicals, pumps, equipment, staff to guard the ride, etc. Water World (Federal Heights, Colo.) is a perfect example of this sort of cost-effective renovations. They worked with Aquatic Development Group to utilize an underused wave pool and transform the infrastructure into the first-of-its-kind boogie boarding surf ride, with side miniature kids' wave pool and upgraded lounge/deckspace—completely rejuvenating and exciting this tired area of the park.
Well, this all sounds great—but where should I begin? Start off by asking yourself some questions about the scope of the project. Are there any areas that are underperforming? Is an area starting to look tired or underused? Do people not flock to that water feature anymore? Then, it's important to lay out the goals of the project. Are you looking to increase attendance? Improve marketability? Draw more people to a specific area of the park to increase incidental revenues from F&B or retail outlets?
After you ask yourself these questions, you can then determine if a renovation is a right-fit for your property. A renovation is taking something that you already have and making it better, and that is the beauty of projects like this. Even when you cannot add an expensive, new, flashy ride, your loyal guests and season pass holders will notice and will appreciate that you care about keeping your park refreshed, clean and looking its best.
From smaller renovation projects like Camelbeach (Tannersville, Penn.) did with renovating an existing kids' multi-level play structure area to larger projects like Wet 'n' Wild Toronto (Brampton, ON) whose project was a complete park renovation on an abandoned property, the process still starts the same. It begins by taking a step back and finding those weak spots in your park and having an experienced aquatic design/build team come in and see what creative ideas they have for reutilizing elements and developing a successful plan to meet your timeframe, project goals and budget.
As you begin making plans for the next new addition to your waterpark, consider how renovation could be part of the equation. With the right design partner and the right set of questions, you could soon be embarking on an exciting renovation project that will excite your guests and drive great results for your business.
Jim Dunn, President
Aquatic Development Group (ADG)