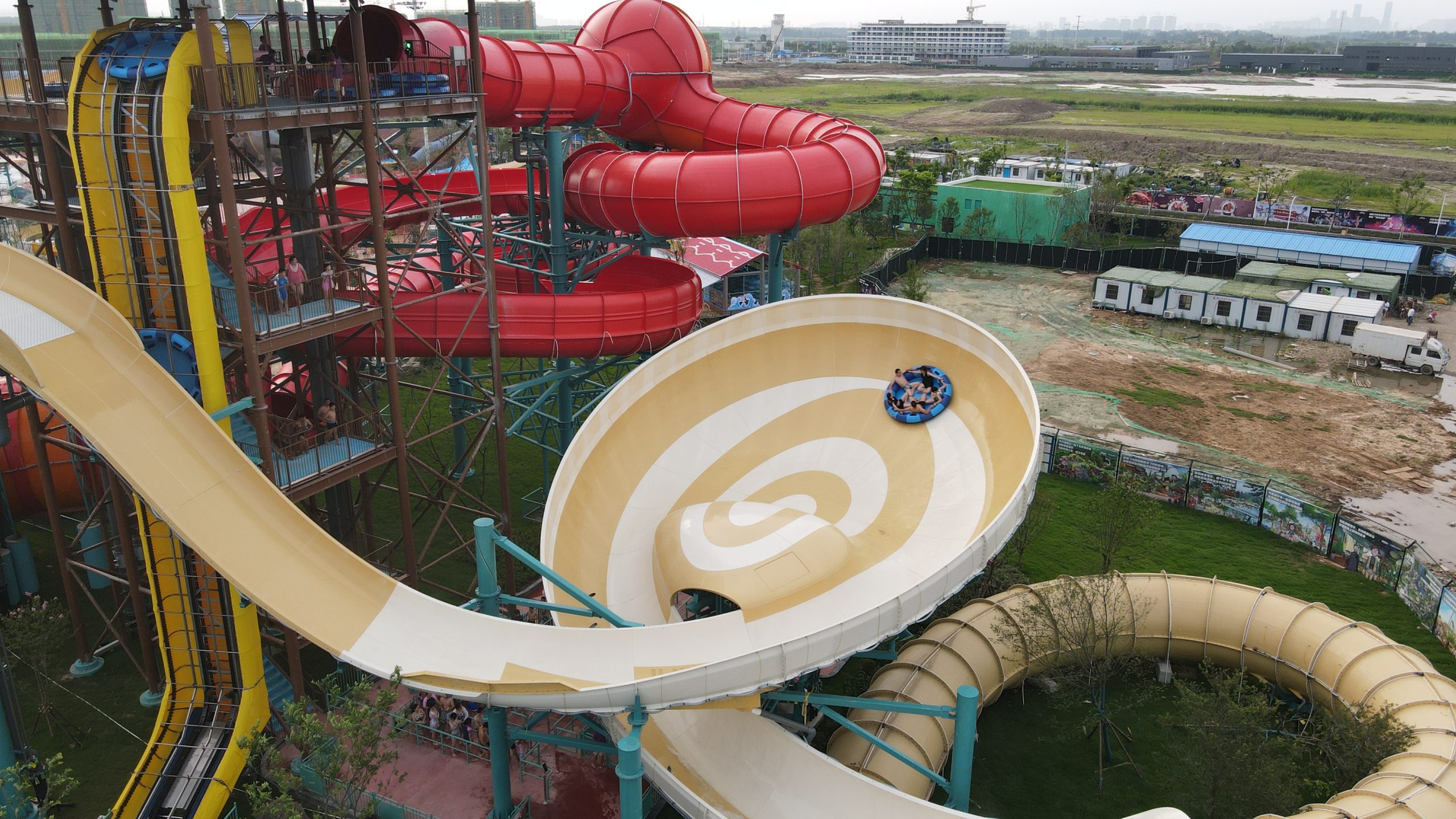 A completely new waterslide and ride experience, the Orbiter opened this year at OCT FABLAND in Xiangyang, China. A first for the waterslide industry, the Orbiter offers high capacity and throughput, thrilling and unique ride experience and impactful visual presence to the park and its guest. And today's your lucky day, because we are sharing a peek behind the scenes into the story of the Orbiter's origins.
While 360-degree inclined loops are not a new feature to waterslides, the idea that we could create a 6-plus person raft that could rise to traverse them is. Inspired by our 360-degree looping AquaLoop, we challenged our team to create a family raft ride that could provoke a similar, thrilling sensation. By working together, our innovation, design and engineering teams created the Orbiter so family and friends could share in the experience of a high-thrill ride while also providing excitement for the spectator.
We humbly brag like a proud mom about the Orbiter's innovations because the slide is overflowing with them. Starting from the very beginning of the waterslide, the Orbiter begins with the first open twisted drop entry in the world. Usually a drop into a feature is straight, or a dialed tube, with the intention of centering the vehicle. However, with the Orbiter, the raft enters the feature pinned to the outside wall. To achieve this, WhiteWater designers created the world's first open twisted drop, where raft speed reaches 30 miles per hour (49 kilometers per hour). Here, rafts, banking high on the outer wall, climb almost 13 feet (4 meters) to the apex of the Orbiter before dropping over 18 feet (5.6 meters) into a high velocity curved exit at almost 27 miles per hour (43 kilometers per hour). The Orbiter is the only family ride in the world which provides two exhilarating, yet completely unique, high-speed acceleration features, using a scant vertical footprint of less than 40 feet (12 meters).
With all the hallmarks of an iconic waterslide, the Orbiter draws parties to ride the attraction together again and again. We look forward to continuing to break new ground in the industry and collaborate with park operators to create fun and lasting memories for guests around the world.
Cassidy Newman, Communications Specialist
WhiteWater