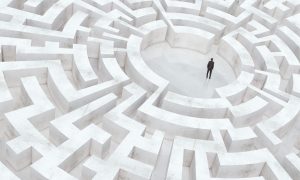 Created by the WWA Marketing Committee, the Navigating the Social Media Maze Workshop is being offered as a full day and half day option.
Full Day Option:
For those waterpark marketers who are either getting started with social media management or are looking to take their skills from the beginning level to a more intermediate level, the full day option will give you plenty of time to learn the basics of various platforms using your own facility's social media accounts. During the morning session, you'll hear about different platforms, what they are, how they are best used and what to avoid when getting started. Then, you get plenty of hands-on time practicing posts, reading reports in platforms like Facebook, Twitter and Instagram, setting up paid ads, using hashtags and so much more.
Following the morning session, you'll enjoy a boxed lunch and networking time with your fellow workshop attendees and speakers.
The afternoon session will focus on how social media can improve your online sales process.  In the Campaign Development Lab you'll learn how to set up paid campaigns; goal setting and strategy development; ad bidding; ROI; and what metrics you should follow.
The full day workshop will wrap up with an open forum Q&A where you can ask anything you ever wanted to know about social media and how to successfully navigate the maze!
Half Day Option:
For those attendees who already have the basics of social media down, the afternoon session will include the networking luncheon, the Campaign Development Lab described above and the open forum Q&A.
Both sessions come with great handout materials for evaluating your social media efforts; content calendar; ad types; metrics; and more!
Tuition for this full day workshop is $199 and includes lunch. Tuition for the half-day workshop is $109 and includes lunch. Pre-registration is recommended as space is limited.