Tuesday, October 19
Executive & Senior Officials All Hazards Preparedness Workshop
9:00am to 5:00pm
Location: 213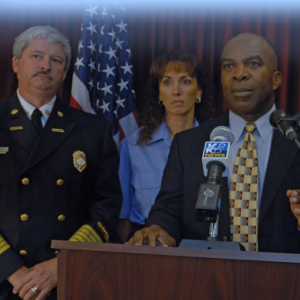 This full day workshop is presented by the Texas A&M Engineering Extension Service, and funded by the U.S. Department of Homeland Security, the Federal Emergency Management Agency. This course provides a forum for attendees to understand strategic and executive-level issues related to all-hazard disaster preparedness, to share proven strategies and best practices and to enhance coordination for those responsible for emergency preparedness, response and recovery. This workshop emphasizes planning, operational coordination and public information and warning, while integrating extensive group discussion and a table-top exercise utilizing a scenario developed specifically for waterpark facilities.  An active shooter incident at a waterpark will be the primary scenario including violence between groups of guests. Participants complete the session by developing an action plan to improve the preparedness posture of their organization. As the plan develops, participants will discover how to apply the process to formulating an action plan for other waterpark-specific scenarios that could potentially overwhelm a facility's typical operational resources.
Registration Information: This course falls under a DHS/FEMA grant fund so it comes at zero additional cost to those who have registered and paid for the WWA Symposium Package. Course pre-registration is required, and limited space is available. A maximum of 2 representatives from a park facility will be allowed to participate.  It is expected that this course will fill quickly.
Workshop Topics:
Planning for success through utilization of the National Preparedness System, the preparedness cycle, identifying the role senior officials play in the planning process and gaining an understanding of the importance of having plans in place that are adequate, feasible and all-hazards based.
Effective operational coordination with emphasis on the importance of having coordinated operational structures and the integration of all critical stakeholders.
Includes a table-top exercise designed specifically for the jurisdiction(s). The exercise incorporates community response, public information, and community resilience and recovery.
Developing a broad action plan, based on lessons learned from the workshop, to guide future personal, departmental and jurisdictional emergency preparedness planning.
Course Materials:
Participants receive an executive handbook on all hazards preparedness. This reference book contains chapters on:
Getting involved before a disaster
Mission Area Guide for the five DHS/FEMA mission areas (Prevention, Protection, Mitigation, Response and Recovery)
Crisis Communications
Overview of the five National Planning Frameworks
National Response Framework
National Disaster Recovery Framework
List of Resources