Make Trends Like Pokémon GO Work For You
Right now, at this moment, there are two kinds of people in the world. People playing Pokémon GO, and people annoyed at people playing Pokémon GO. (For detail on the game, check out this story from one community.) All around me I hear people saying "I don't get it," or "I don't need another reason to stare at my phone," or "Did you hear about the two guys who fell off a cliff?" 
Confession time: I am one of those people in the "playing Pokémon Go" category, much to the shock of my fellow silver-haired professionals in our waterpark. It's been a great activity for our family,  and we play it every place we travel. We find ourselves looking forward to what types of Pokémon we might find on the road. Which is exactly what makes this the phenomenal app for tourism.
Businesses around the country have had wildly different responses to the phenomenon: Some have experienced a boom in walk up business, others have had to request their location be removed from the game. But while Pokémon GO could already be a trend that has peaked, 75 MILLION people downloaded it and millions are still active players. It's also a great opportunity to explore how waterparks can incorporate what is likely to be the first of many 'augmented reality' games into their parks to drive interest.
Here are four ways to ensure you tie your waterpark to the fun–whether it be Pokémon GO or the next phenom:
Keep an eye and open mind on trends. In our industry we are blessed with young staff members who are on top of these trends before decision makers even have a  chance to unlock their phones. Make sure you have a culture that allows those ideas to come bubbling up to the surface and be actively embraced.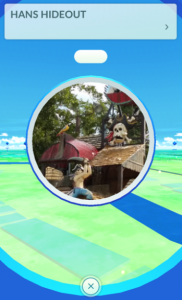 Identify how your location fits into the game/app environment. Utilizing our in-house experts, we immediately realized that we had active locations for Pokémon GO in every park. None of them were in non-public areas, so we explored various ideas for maximizing their presence.  The brilliance of the game is the fun of finding creatures in unusual environment, creating a fun co-branding opportunity when guests post photos.
Don't hesitate to spend – a little. In the case of Pokémon, we could spend $30 to throw a "lure party" in our parks, which we promoted on social channels.  Lure parties are being used around the world to create a virtual event in a real location. With the advent of good waterproof cases, waterparks can plan these parties too.
Look for nimble partnerships. While few of us are likely to partner with Niantic or other huge gaming companies, there are clever tie-ins available. One of our parks tied in with a local cell phone company to sponsor a Pokémon-themed charging station (the game is a huge battery hog).
By next month it's likely that we'll have caught all the Pokémon we care to, and will have moved on to the next big thing. But hopefully in our industry we'll be ready incorporate the fun into our parks right from the start.
And remember, you can hear about more fun, fresh marketing ideas by attending sessions found in this year's Marketing Track sessions being offered at the WWA Show.
Winter Prosapio, a level 19 Pokémon trainer
Schlitterbahn Waterparks and Resorts