Don't Take Our Word For It...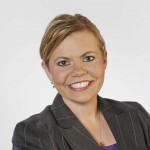 Listen to Jessica Steinberg!
"The WWA Show was a great experience! I'm already campaigning to send more staff for next year...!"
Continue Reading »
This is the ONLY show exclusively for the water leisure industry!
This is the industry's most exclusive marketplace featuring a world-class education program built for and by waterpark owners, designers and operators.
Learn From Our Pool of Experts...
<
Swimming in the Sponsor Love...