Don't Take Our Word For It...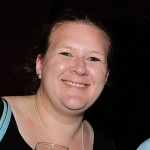 Listen to Melissa Herold!
"It is great to talk to others in waterpark operations...who are always so willing and eager to share their knowledge and expertise!"
Continue Reading »
This is the ONLY show exclusively for the water leisure industry!
This is the industry's most exclusive marketplace featuring a world-class education program built for and by waterpark owners, designers and operators.
Learn From Our Pool of Experts...
<
Swimming in the Sponsor Love...